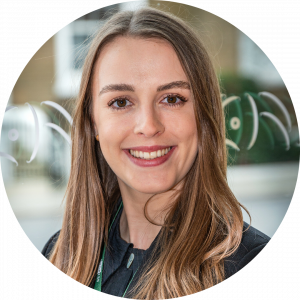 Since she was young, Ffion has always had an interest in food, science and health, grown from hours spent in the kitchen with her family. Ffion went onto obtain a first-class Bachelor (BSc) degree in Nutritional Sciences and is now a Registered Associate Nutritionist. She has now worked in Public Health for over 5 years and is passionate about educating people on nutrition and cookery skills. Through our education projects Ffion loves to help people improve their wellbeing through their dietary habits whilst also being mindful of sustainability and food waste.
Community Engagement Officer
With previous experience in the charity sector and founding his own food project, in Brighton, Adam joined the Nourish Hub to continue what he loved doing. Within his role, he aspires to educate people, young and old on how to cook healthy, nutritious meals on a budget which he states; is needed now more than ever. In his free time Adam enjoys cooking, walking, meditation, as well as playing and listening to music.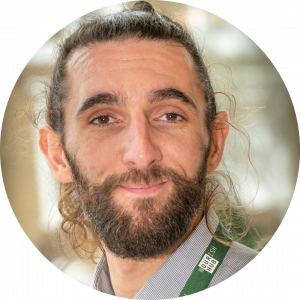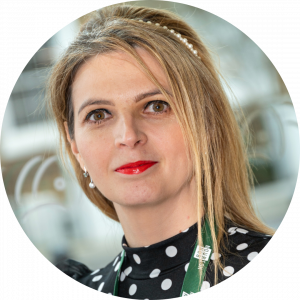 Andreea has worked in Health and Social care for over 15 years in a variety of roles and as a native Romanian speaker, she holds many unique and beneficial skills. Confident in managing contracts and ensuring seamless service provisions, she has a keen eye for detail.
Andreea joined the team in November 2021 as our Volunteer Coordinator, and loves working in a team that is so dedicated to nourishing and educating the nation. As well as creating exciting volunteering opportunities, she is also a present member in the community assisting in various education projects. Andreea loves spending time with her family, baking, travelling, and reading.
Oli originally started as a volunteer at UKHarvest in early 2021, and through his hard work and determination, became a chef at the UKHarvest training kitchen in Donnington. He has since then, continued onwards and upwards and is now the Head Chef at the Nourish Hub feeding the community with rescued food. From previously having some extra time volunteering and doing sessional work Oli has found a profound love for travel.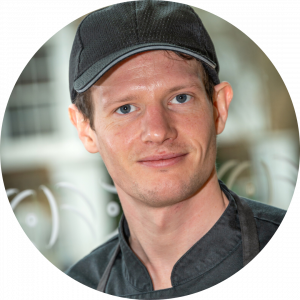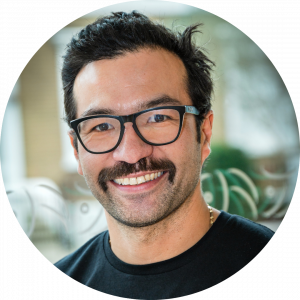 In 2021, Jason joined the Hub bringing with him a 20 year customer focused background ranging from digital start-ups to film production. He currently manages our meals on wheels program, planning the routes to deliver our tasty food to those who are housebound.
With his incredible encyclopaedic knowledge of bicycles Jason loves going on exciting bike packing adventures. Jason has said that working with UKHarvest is without doubt the most rewarding place he has ever worked.